4 Fences That are Best for Vineyard Fencing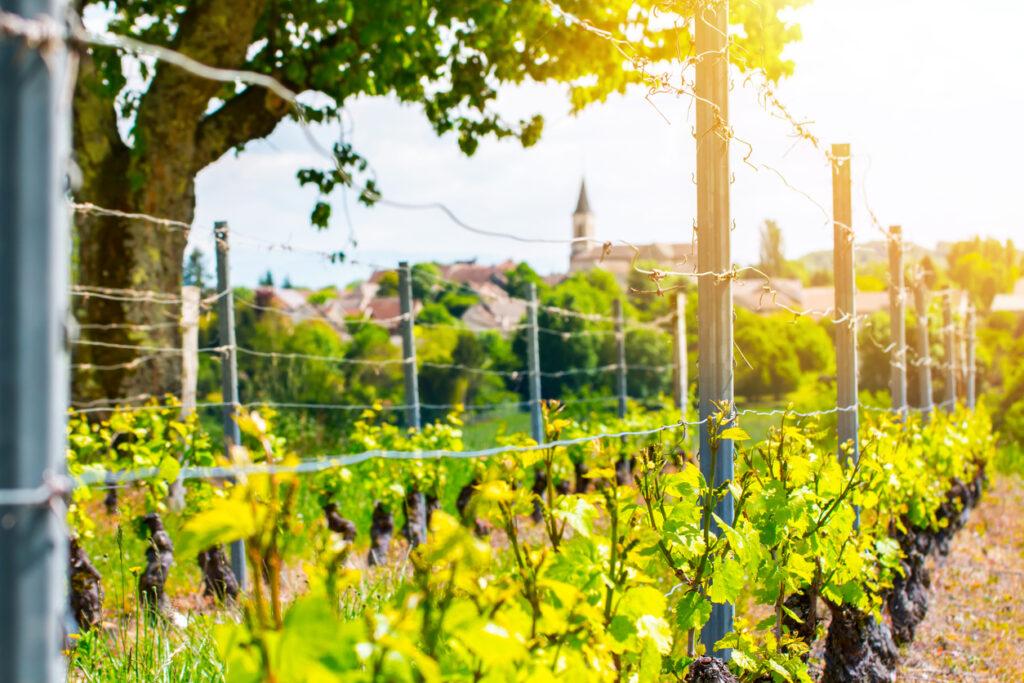 The use of fences spans centuries back. While there are different types of fences, the intended use is an essential factor to consider when planning for your vineyard fencing.
In agriculture, a fence is an essential component for several reasons, such as:
To separate crop fields

Control the movement of animals, discouraging the formation of unnecessary paths on the farm

Keep off wild and stray animals from your farm

To provide security

For aesthetic values
A vineyard fence is essential in vineyard farming, especially when you live near wild animals. Vineyard fencing not only discourages animals from breaking through but also enhances vineyard productivity. However, before setting up one, you'll need forethought and research to know the ideal fencing option for your vineyard. Read on to understand the best fences for your vineyard.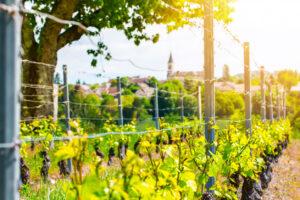 Wire Fences
Tension supports a fence wire. A fence wire stretches between reinforced posts at an interval to create an enclosure. You may want to use smaller posts between the reinforced posts to ensure the fences are kept upright when installing one. There are several types of wire fences, such as:
Barbed Wire Fences
A barbed wire is a kind of fencing wire made of steel. Sharp points are arranged along the strands at intervals. It mainly has two strands twisted together and coated with zinc. The sharp edges make it hard to climb over, making it an ideal vineyard perimeter barrier. In addition, the installation process is relatively easy. You only require posts, wire clips, stretchers, hammers, as well as wire cutters to make the job much easier.
Benefits of Using Barbed Wire
Durable

Easy to install

Cost-effective

It is versatile

It does not elongate during tension.
Cons
Its sharp edges can easily tear into an animal's skin, and the injuries can be distressing.
High Tensile Wire Fences
A high tensile wire fence is one of the most preferred vineyard fencing choices. For decades it has been used to control animals. Its carbon content is high to help strengthen the wire and reduce elongation.
Benefits of High Tensile Wire Fence
It is strong. It can effectively keep off any type of animal regardless of its size. 

It is easier to electrify it

Requires minimum maintenance

Durable

Light-weighted hence the easy installation process

Can be installed using fewer posts

Much safer for animals than the conventional ones
Cons
When choosing to install a high tensile wire, you may want to involve a professional to ensure that the wire you are getting is indeed a high tensile.
Woven and Mesh Wire Fences
Woven wire is commonly known as field fences. It is made from vertical lines attached permanently to horizontal lines using weaving looms. In most cases, these wires have smaller spaces at the bottom and relatively bigger spaces towards the top. This layout helps keeps off smaller critters such as raccoons from the farm. In addition, woven wires with graduated spacing are lightweight and reasonably priced compared to evenly spaced wires.
Mesh wire fences have square-shaped patterns fabricated by intertwining or welding. Different kinds of wire mesh have categories based on quality, function, design, and finish requirements.
Benefits of Woven and Mesh Wire
It is durable and can withstand harsh elements

It is strong

Customizable to fit any specifications
Cons
Vineyard fencing is undeniably important. In fact, choosing the best fence for a vineyard farmer is a long-term decision and requires planning. Height is a significant consideration when setting up any of the above fences. If you are looking forward to keeping off bigger animals, then a 6-foot high fence may be suitable to discourage the animals from jumping over.
How A&J Vineyard Supply Can Help
If you are a vineyard farmer looking for quality vineyard fencing supplies, we have you covered! At A&J Vineyard Supply, service and quality are the top priorities. We specialize in vineyard trellis supplies and offer a wide selection of vineyard tools. Our bilingual capabilities also set us apart, and our prices are honest and reasonable. Contact us today for a free quote.