A&J Vineyard Supply was established in 2002 with hopes of contributing to the progress and sustainability of Napa Valley agriculture. An honest approach and many hours of hard work has found us exceeding even our greatest expectations as we proudly serve not only the Napa Valley but all major winegrape growing regions in the US and several abroad. Steady, measured growth has allowed us to keep quality control high and product availability consistent.
Service and quality are the top priorities for the A&J Vineyard Supply team. With so many unpredictable elements in farming, your supply order shouldn't be one of them. We know how important it is to get the right materials, on time. It's what we demand from our own mills and suppliers, and what you should and can expect from us.
Our "open & often" approach to communication means our customers get honest and frequent updates about their orders and therefore, always know what to expect. And if there is ever an unforeseen change or delay, you'll know about it as soon as we do. So together, we can make the adjustments necessary to keep your project moving forward.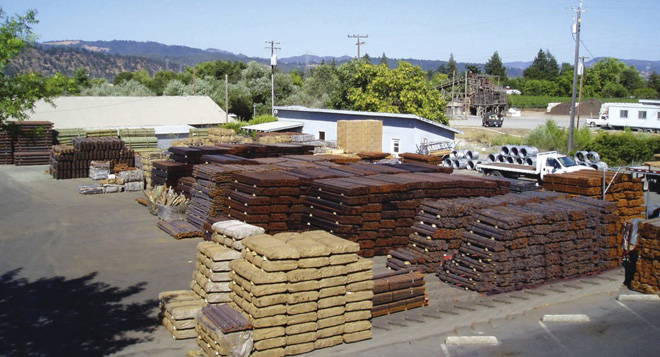 Whether it's 3000 acres or 3 vines, we do our absolute best to provide timely responses, competitive prices, realistic lead times and the most appropriate, high quality products for each customer.
We look forward to serving you!
Augusto Di Battista
President