Top 10 Vineyard Supplies for the Dormant Season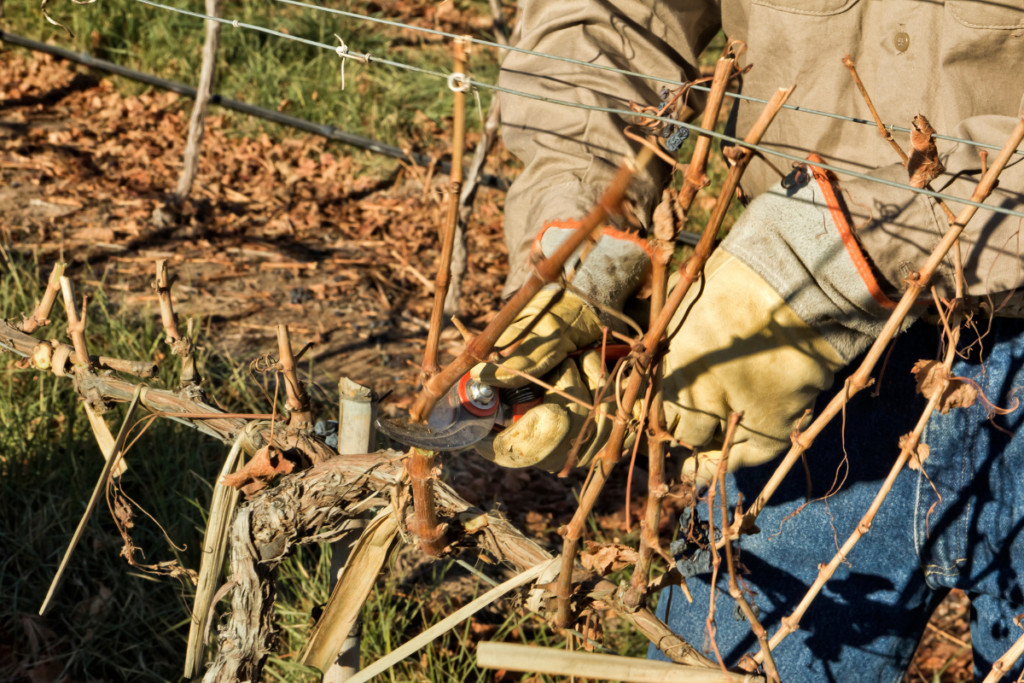 With your precious vines getting ready to take their winter nap, the dormant season is your chance to really get in there and get some business done without having to work around a huge canopy of new green growth! To help you get prepared, we've compiled a list of the top 10 vineyard and trellis supplies that are sure to make your dormant season work a little bit easier. Some of these vineyard tools will even fit into your stocking! 😉
Top 10 Tools for the Dormant Season
Pruning Shear

A good shear is a must! Pay a little extra for a top brand commercial shear and you will never regret it. Also look for special models that might provide an extra benefit, such as a rotating handle or left-handed set-up.
Lopper

Sometimes a pruning shear just isn't enough. Loppers come in several different handle lengths and materials to provide extra leverage for those bigger jobs.
Sharpening stone

Small but mighty, a sharpening stone kept handy can mean less downtime and cleaner cuts.
Replacement blades

Don't forget the blades! Properly maintained, a quality shear can last a long time. But blades (and springs) do wear out over time. Make sure you have replacements on hand, so you don't get stuck mid-row with a broken blade.
Gloves

Whether you prefer cotton, coated or leather, gloves protect your most important tool – your hands!
Utility apron

Sometimes pants just don't have enough pockets! A utility apron with multiple pockets can come in very handy, especially during the tying season when you need to keep track of small ties or tape.
Tie tape

Still considered the "standard" for tying in many North American vineyards, tie tape comes in an assortment of colors and thicknesses to fit most circumstances and preferences.
Twist ties

Looking for a hand-tying option that's a little faster? Consider pre-cut ties in 4", 6", or 7" lengths. 26-gauge wire covered with biodegradable kraft paper requires just a couple of twists and you're done.
Tying Reels

Popular in Europe and now making their way into larger commercial vineyards in the US, reels of coated wire ties are loaded into a compatible machine that ties and cuts the perfect length of coated wire with one pull of the trigger. Sold at A&J Vineyard Supply with three different coating options: plastic, kraft paper, or photodegradable.
Crossarms

Take advantage of easy access to your trellis by installing crossarms in the winter months. Added to t-posts or other line stakes with a compatible u-bolt, they will provide support and structure to the canopy in the warmer months to follow. Available in a wide range of lengths and two styles to suit all varietals and trellis configurations.
Unfortunately, even though the vines are snoozing, your work has just begun. So, bundle up, get stocked up, get out there, and get to it. It will be Spring before you know it!
A&J Vineyard Supply Is Here to Help
We are fully stocked and ready for your pruning needs. Need to place an order? Contact us here or give us a call at 707-963-5354.