Post-Harvest Maintenance for a Thriving Vineyard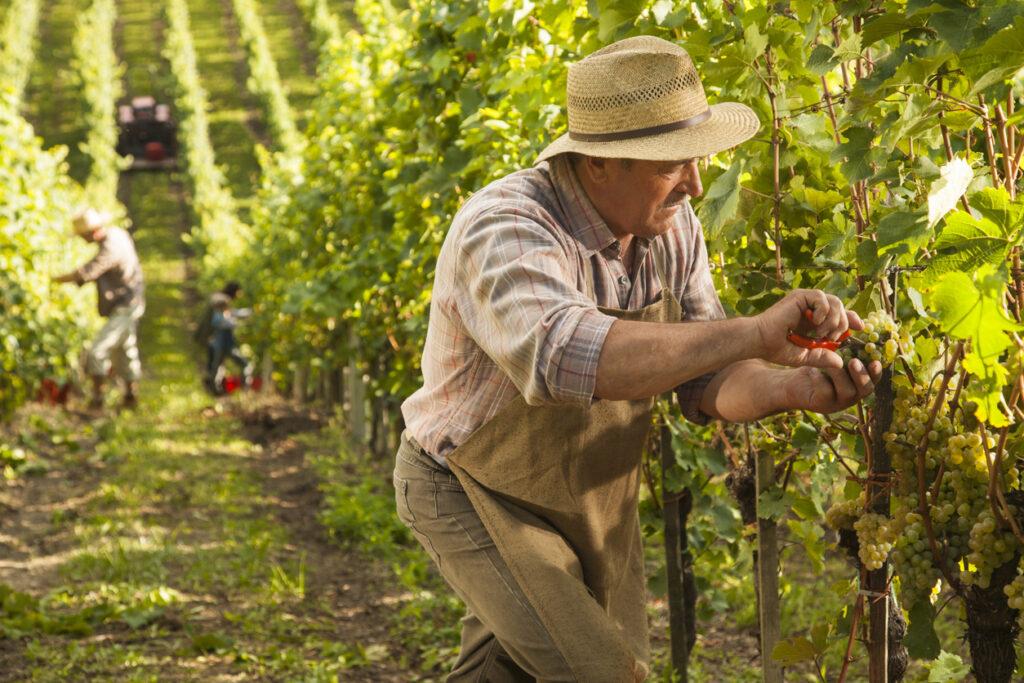 With Harvest approaching, preparing for the dormant season will be here before you know it. Having good post-harvest practices in place will set your vineyard up for your next growing season.
So, what are some things that you should be doing every year in order to prepare for your vineyard's dormant months?
Post-Harvest Vineyard Management
A vineyard that didn't get tended to properly prior to the cold season setting in, risks vine loss. Following these steps not only helps you have a thriving vineyard next growing season but keeps them alive throughout their dormancy if you live in colder climates.
Fertilization
After harvesting, your vines are going to be depleted of nutrients and looking for more. Additionally, vines that are coming out of dormancy in the spring and growing all summer rely on reserved carbohydrates that vines make from nutrients absorbed in the fall. Not only are stored nutrients essential for your next growing season, but reserved carbohydrates in the woody tissue and buds can increase the cold hardiness of the vines and reduce the chances of winter damage. 
Depending on the nutrient content of your soil, you'll likely need to add potassium, nitrogen, and/or phosphorus. In order to fertilize your vines successfully, the vines will still need to be active and contain green leaves. So, depending on where you live, cooler locations will need to fertilize prior to harvest. Applying K2O instead of Nitrogen can help protect against cold weather. Warmer climates can fertilize post-harvest and benefit from irrigation. 
Groundwork
Post-harvest is a great time to do some groundwork maintenance. This way, you can ensure that your vines will have protection from winter weather, pests, weeds, and other diseases. Some important steps you should be taking include:
Clearing debris from underneath your vines to help protect roots from black rot

Build mounds up over the

graft union

to help insulate from the cold temperatures and prevent crown gall

Clear out any weeds

Dormant Pruning
During late winter and early spring, while the vines still lay dormant, is the perfect time to prune back dead foliage to ensure optimum growth. Having too large of a vine can cause the vine to overexert itself, leading to more clusters of grapes, but with a lot less fruit. Cutting them back too much may lead to larger, but fewer clusters altogether.
In order to prune successfully, it's important to cut carefully so as to not stress the vines out. The trunk is the main support for the vines and the cordons (arms) grow laterally from the trunk. When pruning, you should leave about 5 spurs per cordon (10 spurs total per vine). 
Jordan Winery notes that you should cut back each of the 2.5-3 foot long canes to one cane for each spur. Then, you should leave two buds on each cane. Each bud will create two clusters of grapes. So, for a thriving crop, the key to pruning is to keep your vines balanced.
Heavy pruning in the winter/early spring can take a lot of time. In order to ensure you have enough time to complete the project, you'll want to have all the right pruning supplies in hand and ready to go. A good pruning shear is a must, but supplies like loppers, tying reels, twist ties, and gloves are all critical in helping you maximize this important time in the vineyard.
Erosion Control
To prepare for heavy rainfall, you'll want to ensure the runoff rain has a place to go to avoid erosion. Tim Martinson of Cornell University notes that "surface runoff and resulting soil erosion are the principal means by which fertilizers, sediment, and pesticide residues reach surface waters. Fortunately, there are a number of effective and affordable ways to avoid erosion:
Diverting extra water away from your vineyard with diversion ditches

Slow any runoff from your vineyard with permanent sod, water/sediment control basins, buffer strips, and/or subsurface drainage tiles

Lay ground covers that will lessen the force of raindrops prior to hitting the soil
Our most requested post-harvest erosion control product, straw wattles, is one such example. Our wattles are densely filled with certified noxious weed-free rice straw in a continuous biodegradable, photodegradable burlap tubing material. In addition to being an ideal solution for filtration, straw wattles can be cut and joined together. They can be easily staked into place and are effective for storm drains or inlets. Moreover, they add roughness to the soil.
How A&J Vineyard Supply Can Help You
The main takeaway is simple: one of the most important steps in a successful growing season is pruning your vines for optimal growth during the dormant season. Having the best vineyard supplies on hand will ensure that your pruning is not only done correctly but is also done efficiently. Ordering your pruning supplies now will ensure that you have them in time for your late winter/early spring pruning season. 
Contact us today for help ordering the right supplies for your vineyard.