Employee Spotlight: Annie DelBondio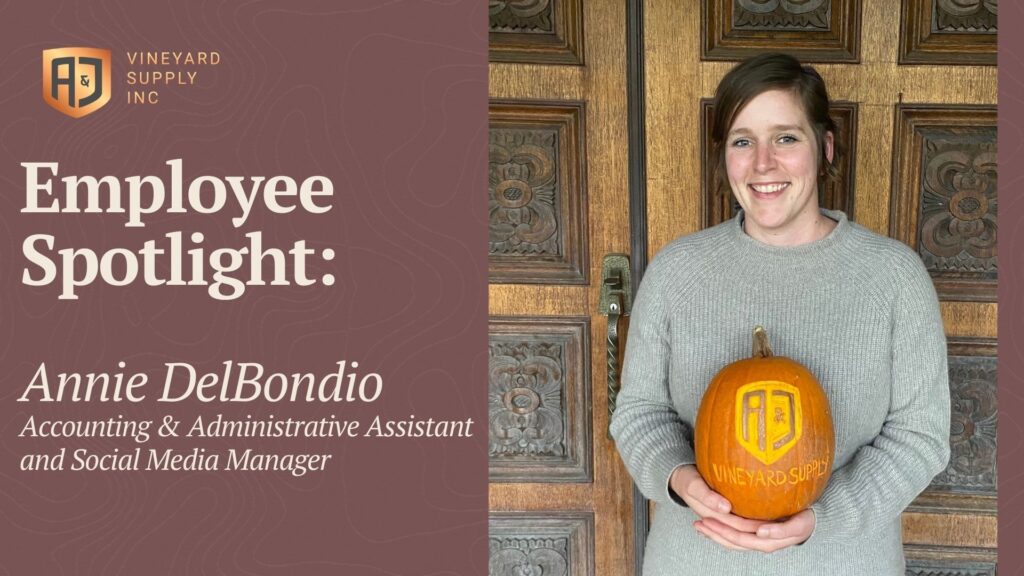 A&J Vineyard Supply's Employee Spotlight series highlights a different employee every month, offering an inside look into our company culture and the individuals that make our team the best in the business. This month, meet Annie DelBondio. She's celebrating her one-year anniversary with us as our Accounting & Administrative Assistant and Social Media Manager!
Name: Annie DelBondio
Role at A&J: Accounting & Administrative Assistant and Social Media Manager
How long have you been working at A&J: 1 year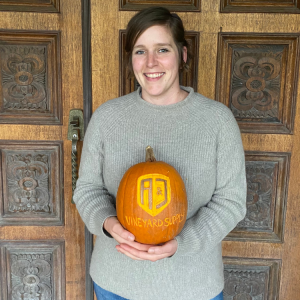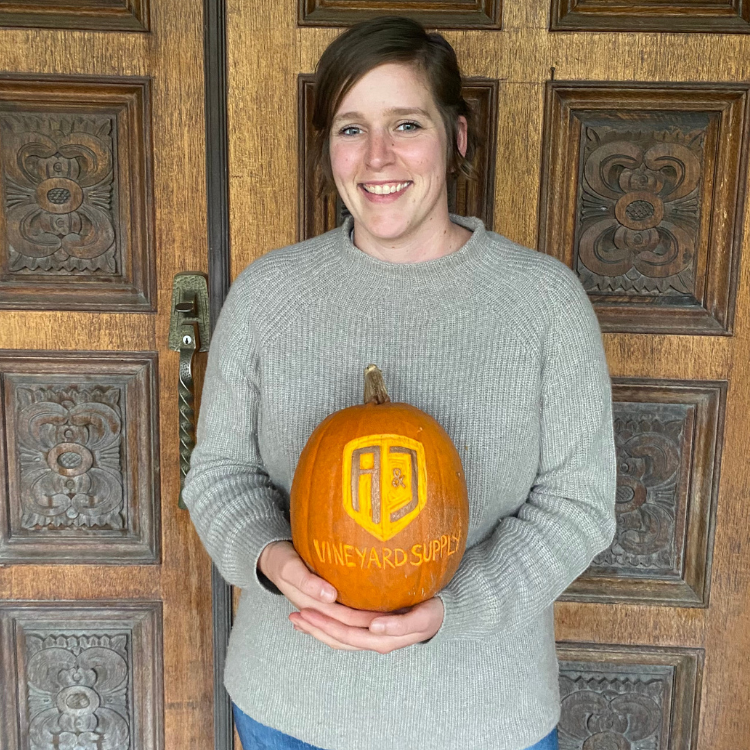 Q: What's your favorite thing/activity to do in the Napa Valley?
Annie: "I am always out training for my next half marathon! I love running, hiking, and spending time with my husband and our dog, Ruxel, who can be spotted throughout A&J's social media pages – he's a great model!"
Q: What's the most interesting trip you've ever taken? When?
Annie: "In 2019, my husband and I traveled to Northern Italy where we got to meet a lot of his extended family. It was an amazing experience, and we cannot wait to go back and visit."
Q: If you could recommend one vineyard tool or product, what would it be and why?
Annie: "I would recommend a calculator. Getting your quantities right can save you a lot of time and money."
Q: What do you like best about working for A&J Vineyard Supply?
Annie: "I like that the staff feels like family and that everyone is willing to help one another to achieve the best possible outcome."
Q: What's a work-related accomplishment that you're really proud of?
Annie: "Catching small discrepancies before they become large ones!"
Q: What's the best advice you were ever given in your life? Who was it from?
Annie: "If you don't put effort into doing something well the first time, you'll end up doing twice the work" – my first boss. I try my very best to complete tasks as thoroughly as possible, not only do I love crossing things off a list but I find I take more pride in my work when a task is accomplished."
Q: Who is your favorite soccer team? Who do you think is the best player of all time?
Annie: "Well, cat's out of the bag now – I don't know anything about soccer!