Employee Spotlight: Antonio Zamora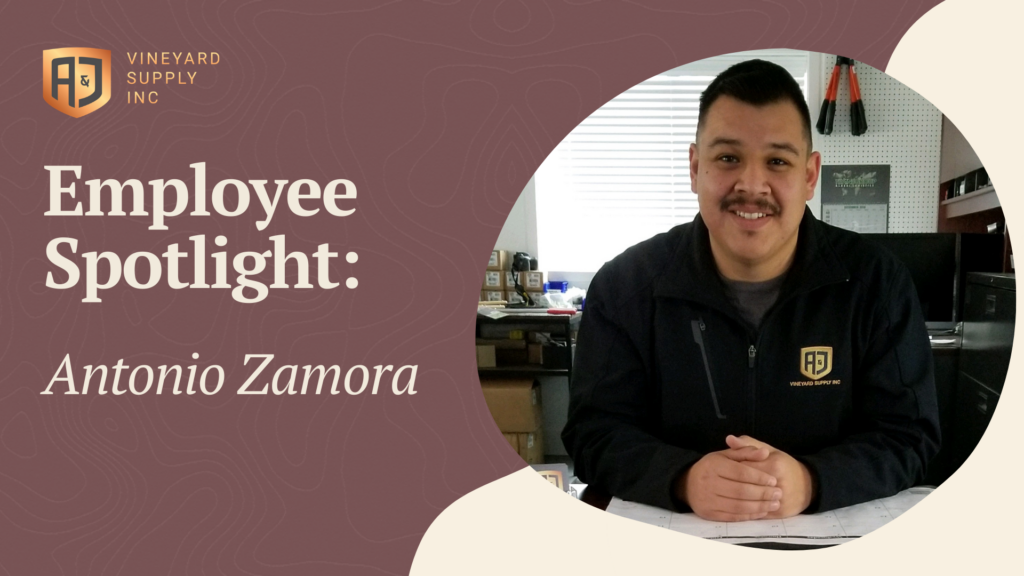 A&J Vineyard Supply's Employee Spotlight series highlights a different employee every month, offering an inside look into our company culture and the individuals that make our team the best in the business. This month, meet Antonio Zamora, our outside sales associate. Antonio has been with A&J Vineyard Supply for 13 years!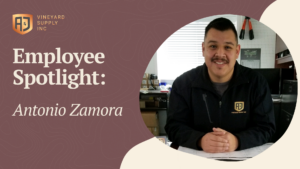 What's your favorite thing/activity to do in the Napa Valley?
I like going out and eating at the restaurants that we have here in the valley.
What's the most interesting trip you've ever taken? When?
My most interesting trip was when I went to Colombia in 2018. It was the first time I was out of the country besides Mexico.
Who is your favorite soccer team? Who do you think is the best player of all time?
My favorite soccer team would be Juventus. I think the best soccer player that's ever played is the original Ronaldo from Brazil. They called him the phenom for a reason. If you get a chance, look up some of his career highlights.
If you could recommend one vineyard tool or product, what would it be and why?
I'd recommend a good pruning shear because I have seen people use it as a digging tool, screwdriver, and a hammer. It's basically a multi-tool!
What do you like best about working for A&J Vineyard Supply?
I enjoy the relationship that we have with our customers and the welcoming atmosphere we have at work.
What's a work-related accomplishment that you're really proud of?
I'm not sure if it's an accomplishment but I feel really proud to see how far we have come as a company and to know that the first company people think of when they need material or help is A&J.

What's the best advice you were ever given in your life? Who was it from?
My mom always told me to treat people with respect and to offer support to anyone that is in need of help.